Team Apparel
The Mirage Cycling Team offers team jerseys, skinsuits, shorts, etc. Apparel items are normally available at our club meetings.
We have been working with HyperThreads to develop our latest team kit. The new team kit comes in two styles of jerseys – Competition and Continental. Shorts and bibs are also available in both men's and women's sizing.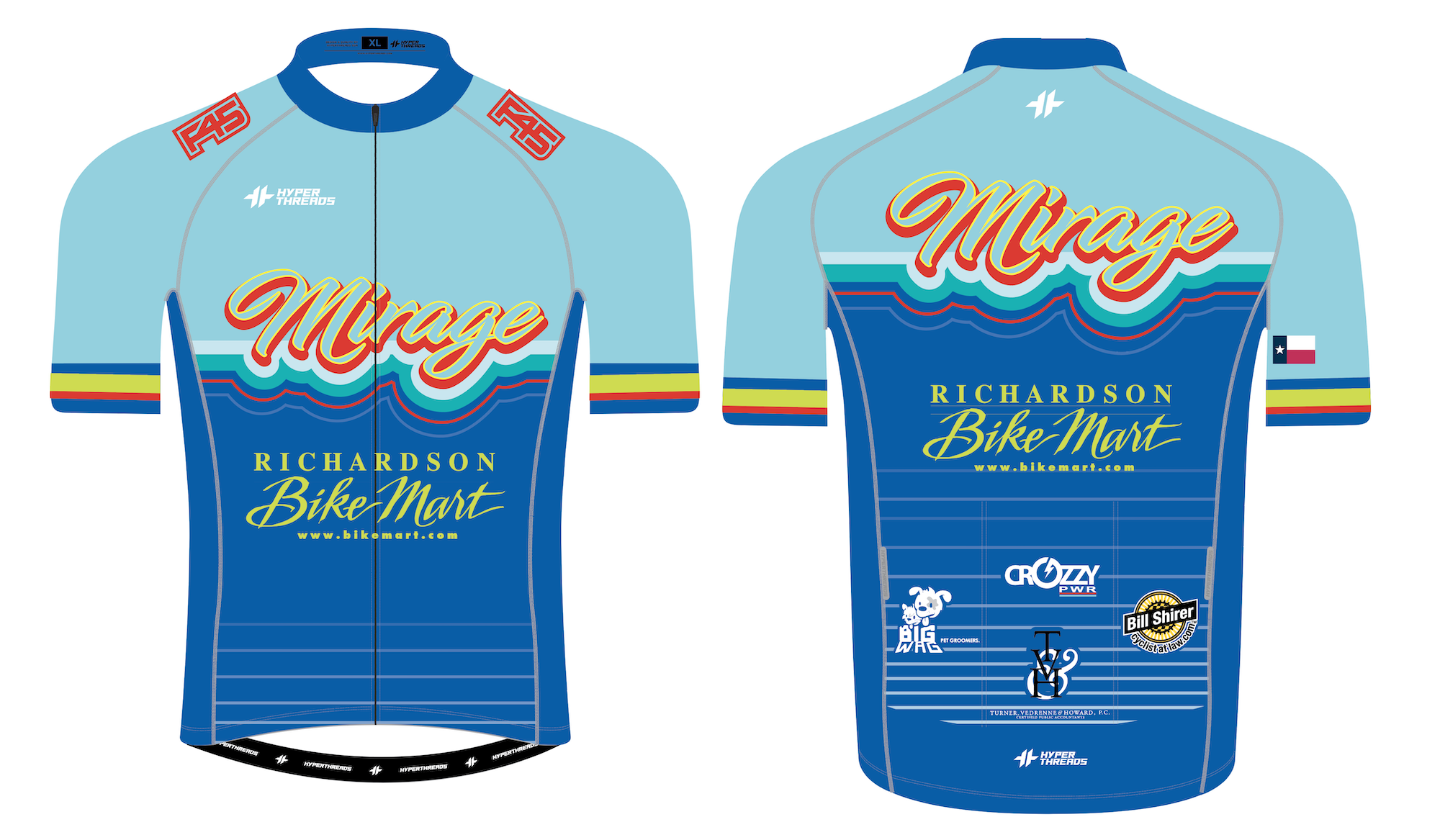 Current Inventory
We still have inventory of both the current Castelli and the older Capo team kit available for purchase in multiple sizes (availability number may change).
Current Castelli
MEN:
1 San Remo speedsuit (L)
6 bibs (1M, 3L, 2XL)
6 jerseys (2M, 2L, 2XL)
Women:
2 jerseys (1M, 1L)
2 bibs (1M, 1L)
Old Capo
Men:
3 jerseys (1S, 1M, 1XXL)
25 bibs (13S, 4M, 1L, 1XL, 4 2XL and 2 3XL)
8 shorts  (5S, 1M, 1L, 1XL)
Women:
1 jerseys (1L)
4 bibs (2S, 2L)
4 shorts  (1S, 3M)
Miscellaneous:
1 t-shirts
9 arm warmers (5S, 4M)
12 pair socks