Team Apparel
The Mirage Cycling Team offers team jerseys, skinsuits, shorts, etc. Apparel items are normally available at our club meetings.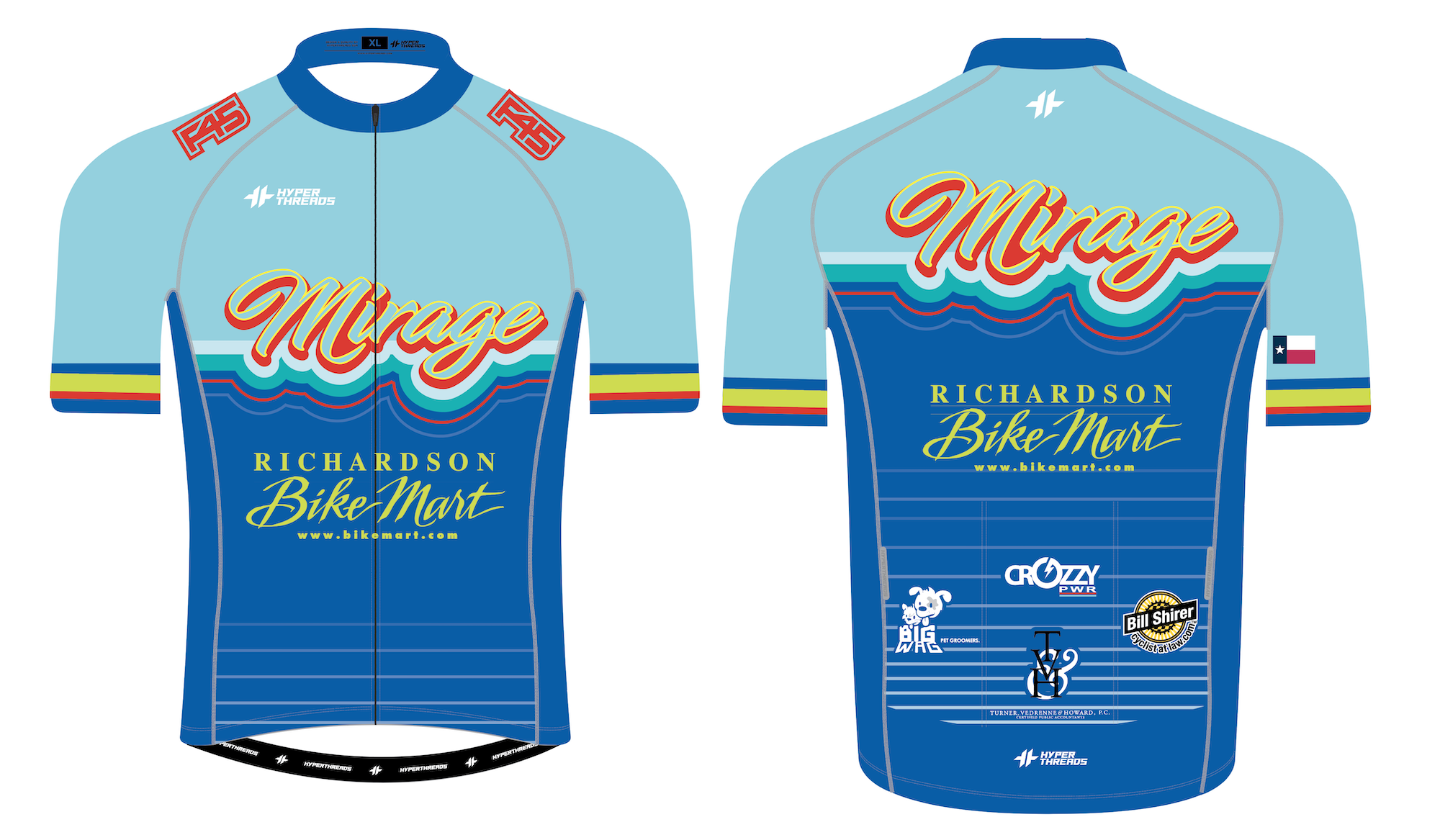 The team store is currently closed; however, we have ordered some extra jerseys for any member that needs one – available at cost. Please contact us.
Current Inventory
We have several pieces of the new Hyperthreads kit. See the inventory below (availability number may change).
Current Kit (from HyperThreads)
Men:
4 Continental Jerseys ( 1 M, 1 L, 2 XL)
3 Shorts (3 L)
Bibs (1 L)
Women:
4 Continental Jerseys ( 1 M, 1 L, 2 XL)
Older Castelli and Capo Kits Are Available
Please contact any of the current officers for the list of older Castelli and Capo kits available for purchase. These kit cannot be used to earn points; however, they are great additions to your training wardrobe.